Security
In the security section you can manage your user account's authentication security settings.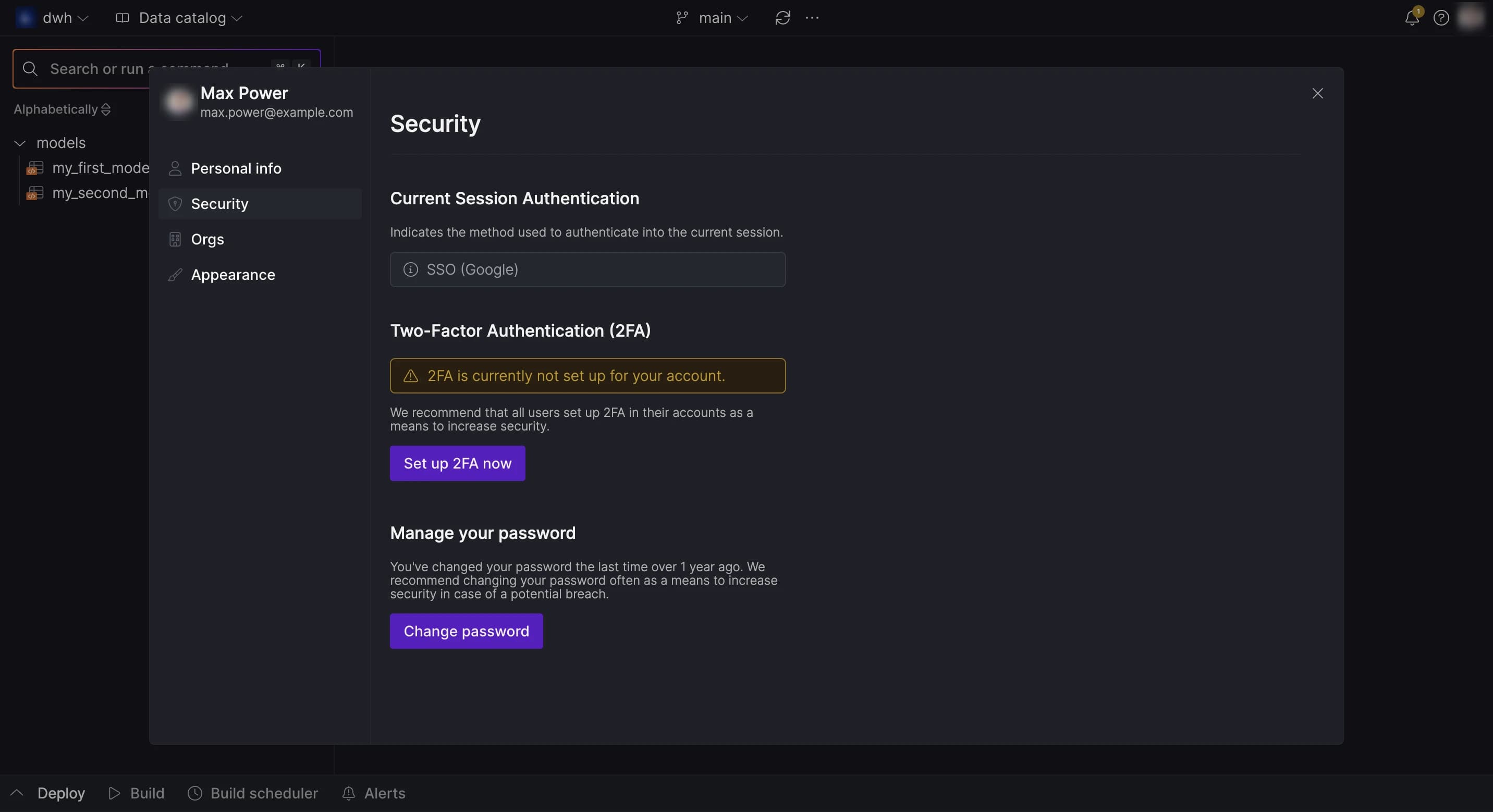 Current Session Authentication
This section indicates which SSO provider your Y42 instance is connected to. Individual users cannot modify settings here, as they are managed platform-wide through the Y42 SSO settings.
Two-Factor Authentication (2FA)
Two-Factor Authentication can play a key role in keeping your Y42 platform access secure and private. We do recommend setting it up for every user. To do so, click Set up 2FA now .
You'll be prompted with a dialog to guide you through the set-up. You will need a third-party 2FA authenticator (app). We recommend the "Google Authenticator" or "2fas" app, available for iOS and Android in the respective app stores.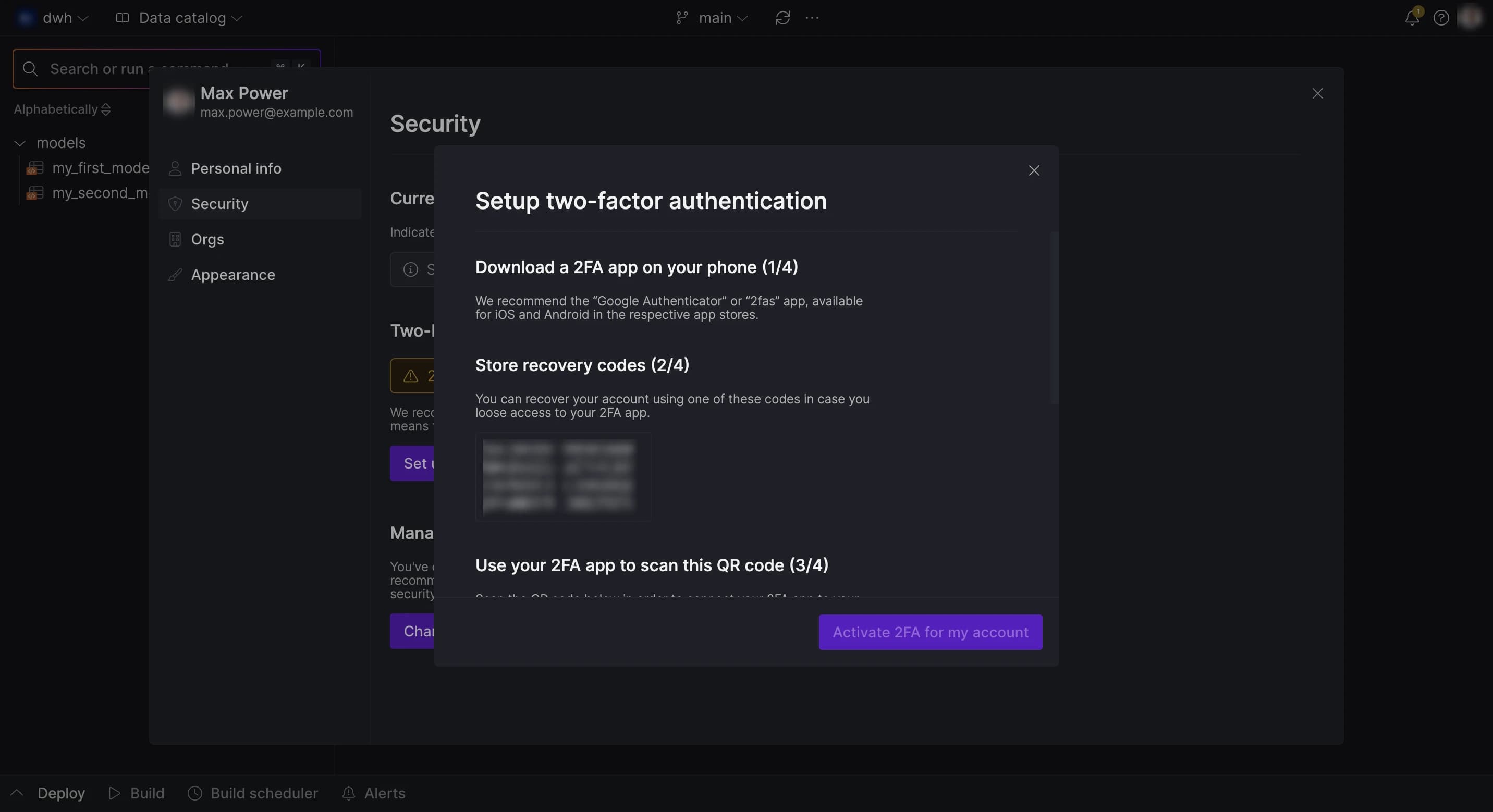 Use the set-up information and the QR code provided to configure your authenticator (app). Once set-up correctly it will generate six-digit one-time passwords exclusively for your Y42 platform access.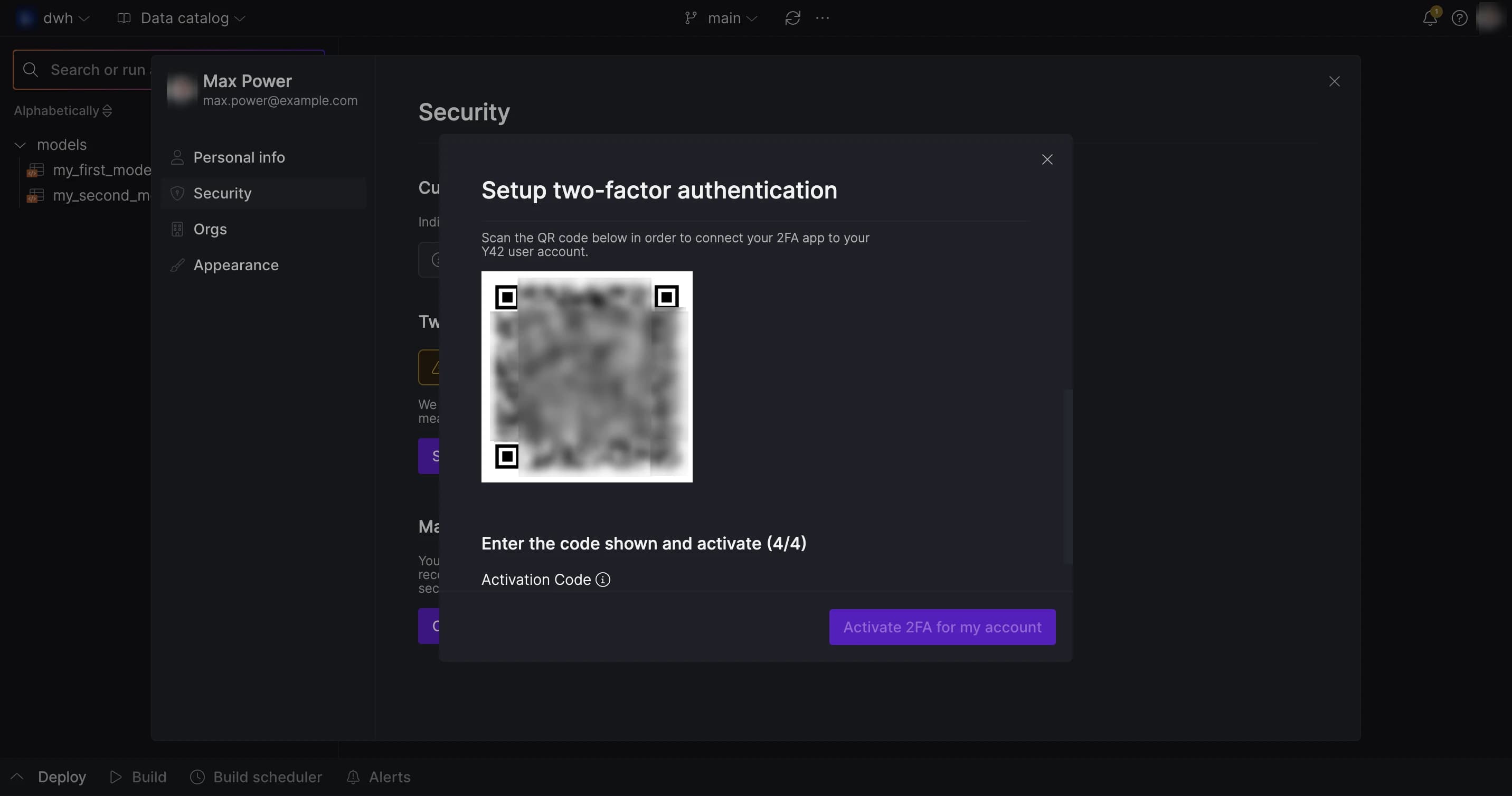 To finish the process, please provide one of the generated one-time passwords to your Y42 platform and click Activate 2FA for my account.
Subsequently you will be logged out of your Y42 platform and be asked to log-in again using the now enabled 2FA option.
Manage your password
If your Y42 instance is not managed by an SSO provider, then you can change your password here. Otherwise this option won't be available to your through Y42, since the credential management is been taken care of by you SSO provider.