Secrets Manager
You can access the Secrets Manager through the respective Space settings section or by clicking on Secrets Manager in the sidebar. There you can manage your external sources connections secrets. You can view your current secrets, add new ones, rename existing ones, or delete them as necessary.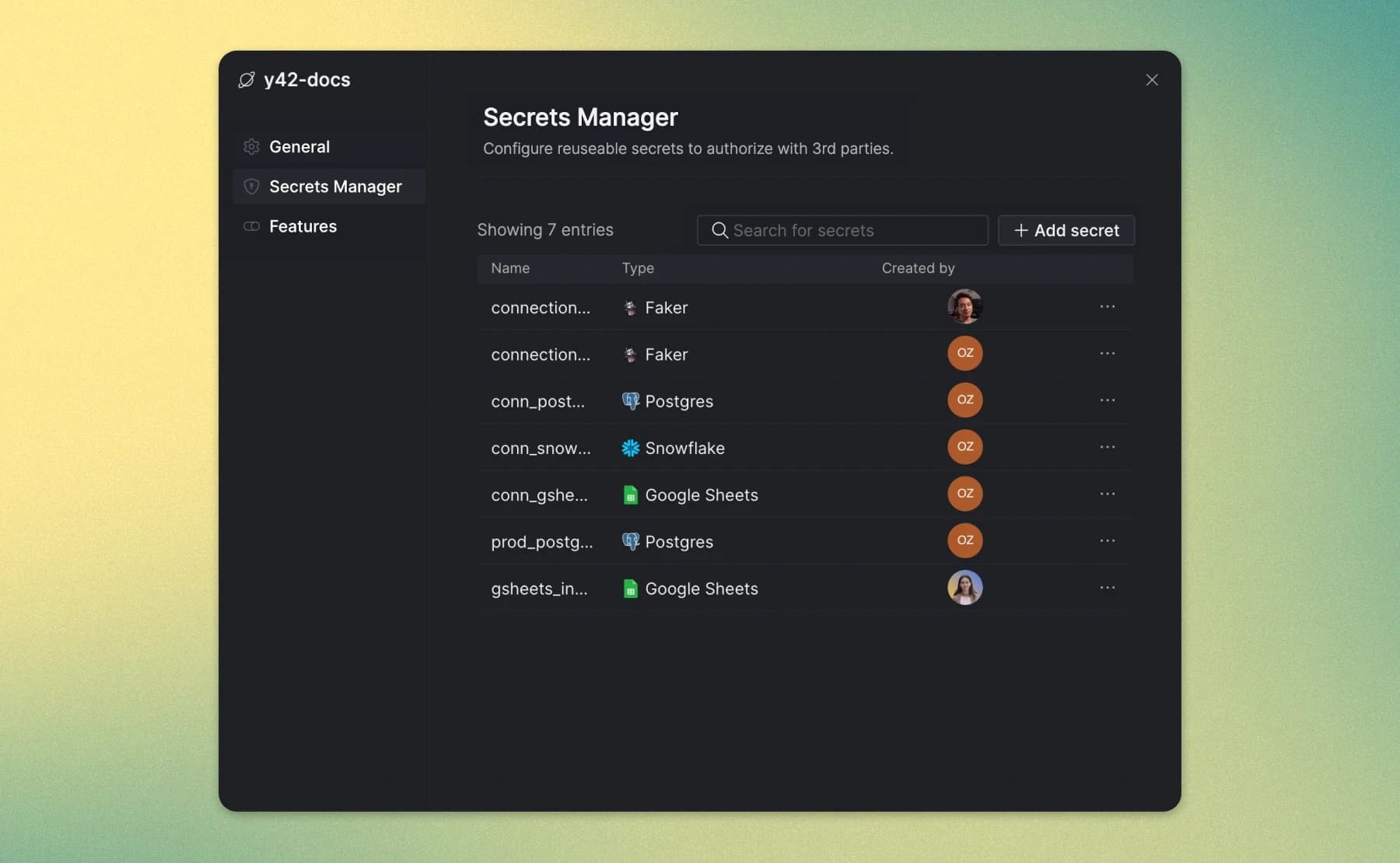 Managing Secrets
Viewing sources: The Secrets Manager page will display a list of your existing external source secrets. Each secrets will display the name, type, and the user who created it.
Adding a secret: To add a new secret, click on the "+ Add secret" button. This will open a form where you can enter the necessary information for your new secret. Once you've entered the required information, click on "Create" to add the secret.
Deleting a secret: If you no longer need a secret, locate the secret in the list and click on the three-dot menu at the end of the secret's row. Select "Delete" from the dropdown menu. You'll be asked to confirm the deletion. Once you confirm, the secret will be removed from the list.