Branch environments
In Y42, transform your branches into virtual environments, powered by Virtual Data Build. Learn more about how Virtual Data Build works in Y42.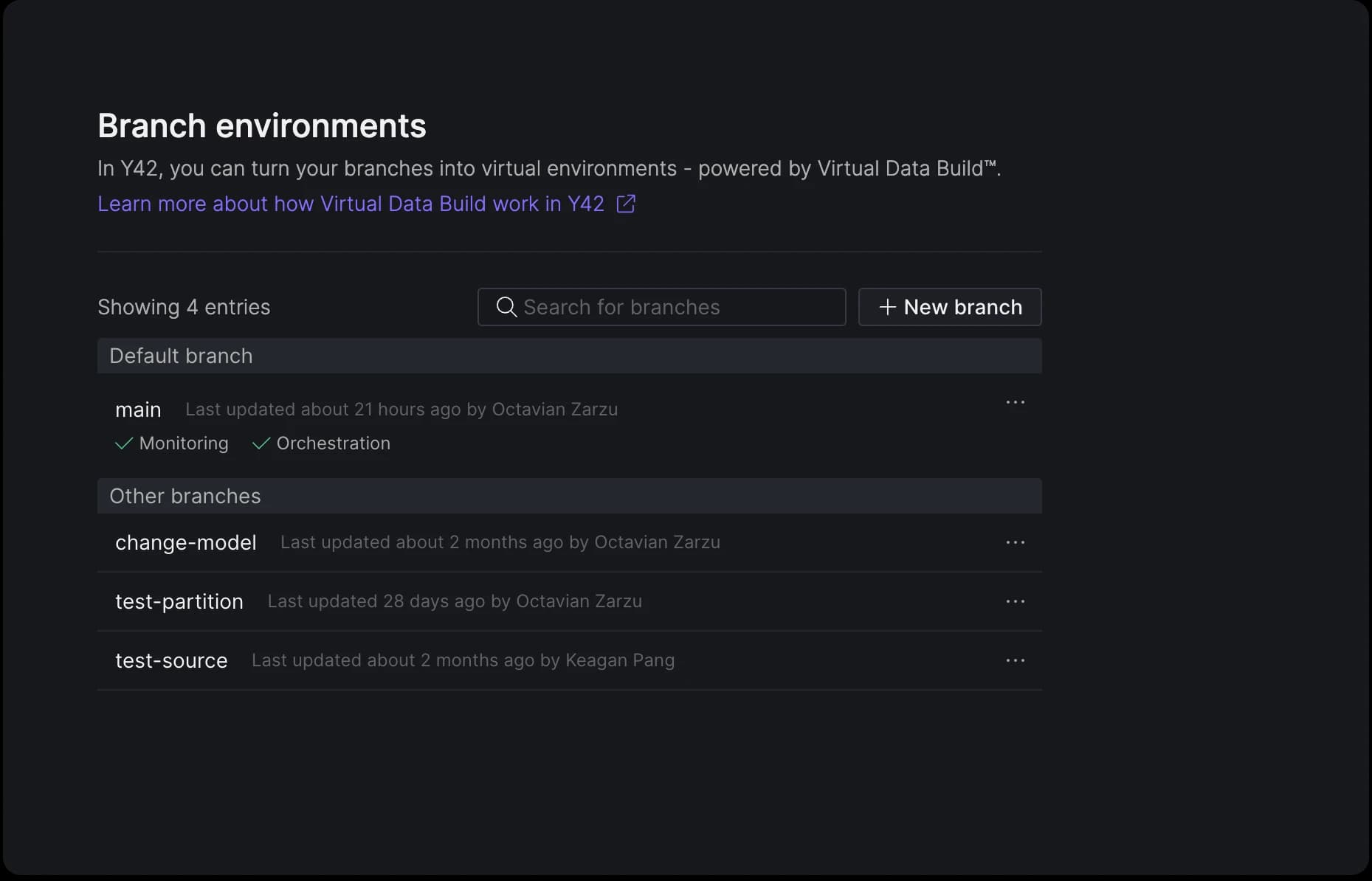 Options
For each branch, you can enable various features:
Publish data to dataset or schema: Push the data of all assets from the selected branch to a specified dataset or schema in your data warehouse. Learn more about publishing assets here.
Orchestration: Activate orchestration for the chosen branch.
Asset Health History: Enable the Asset Health History Dashboard for the specific branch.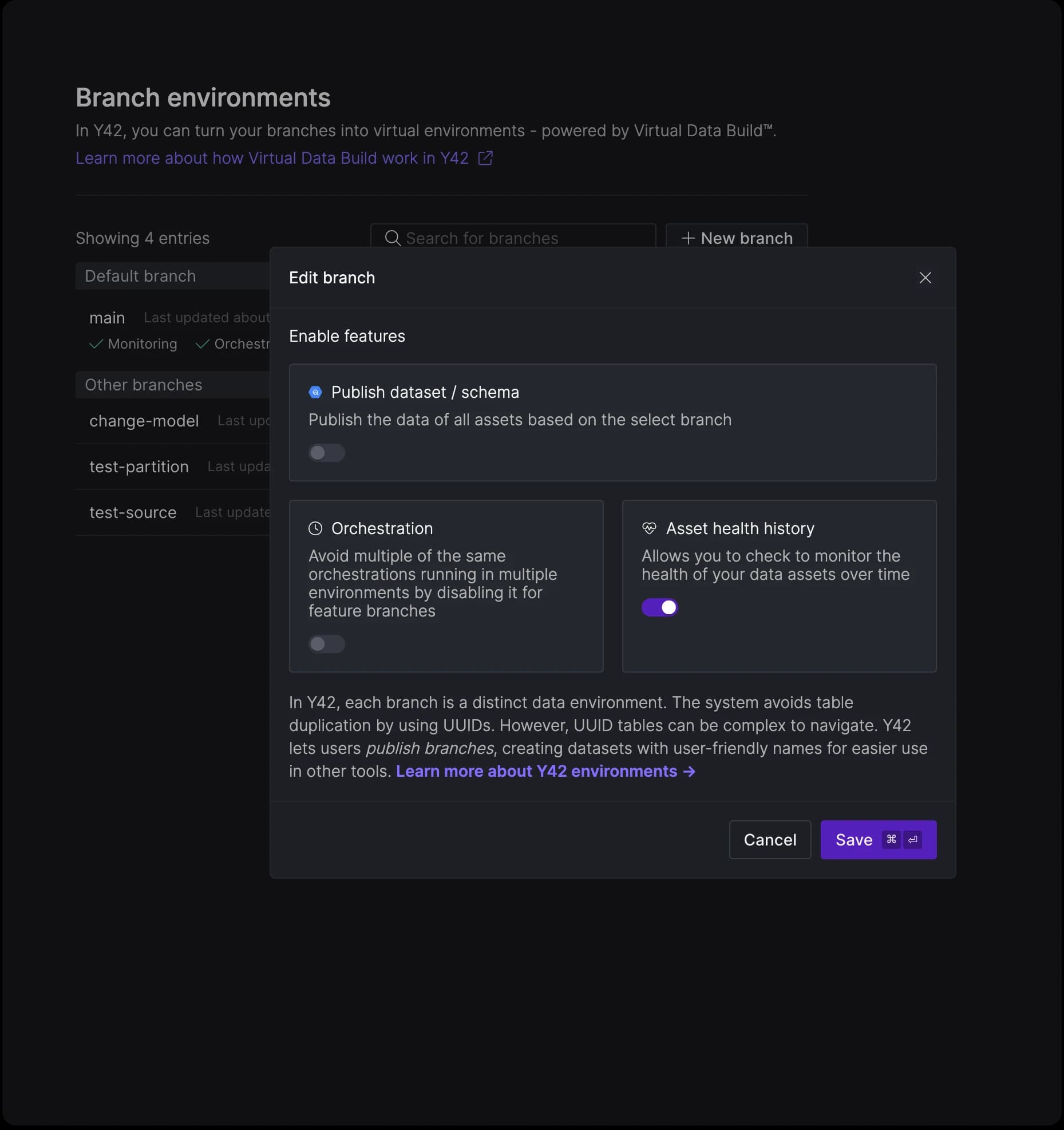 How to enable a feature
To enable a feature, navigate to the relevant branch and click on the more icon (...), followed by Edit.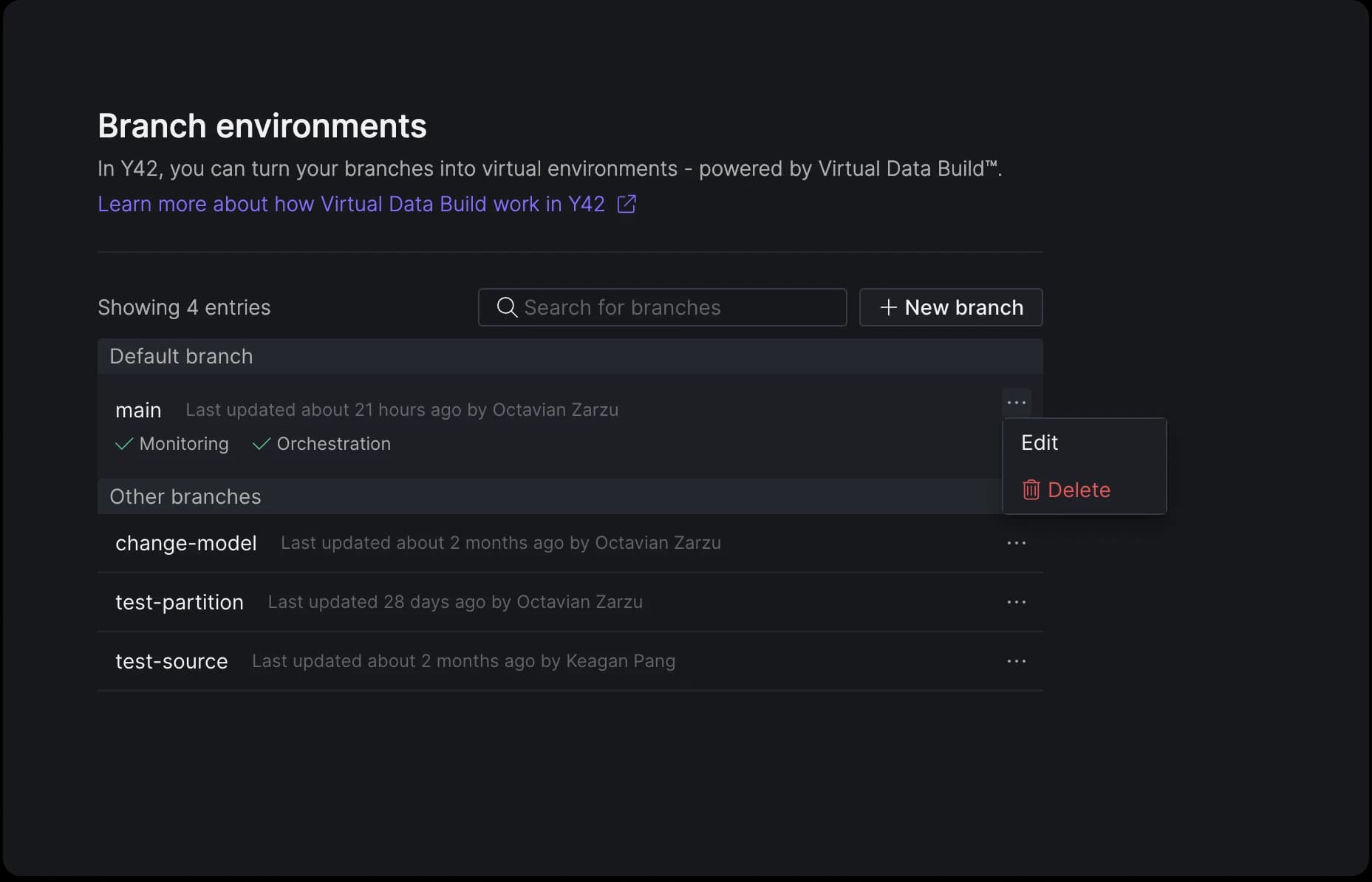 Choose the features you'd like to enable. If you opt to publish the content of a branch to a dataset or schema, you will also need to specify the name of that dataset or schema.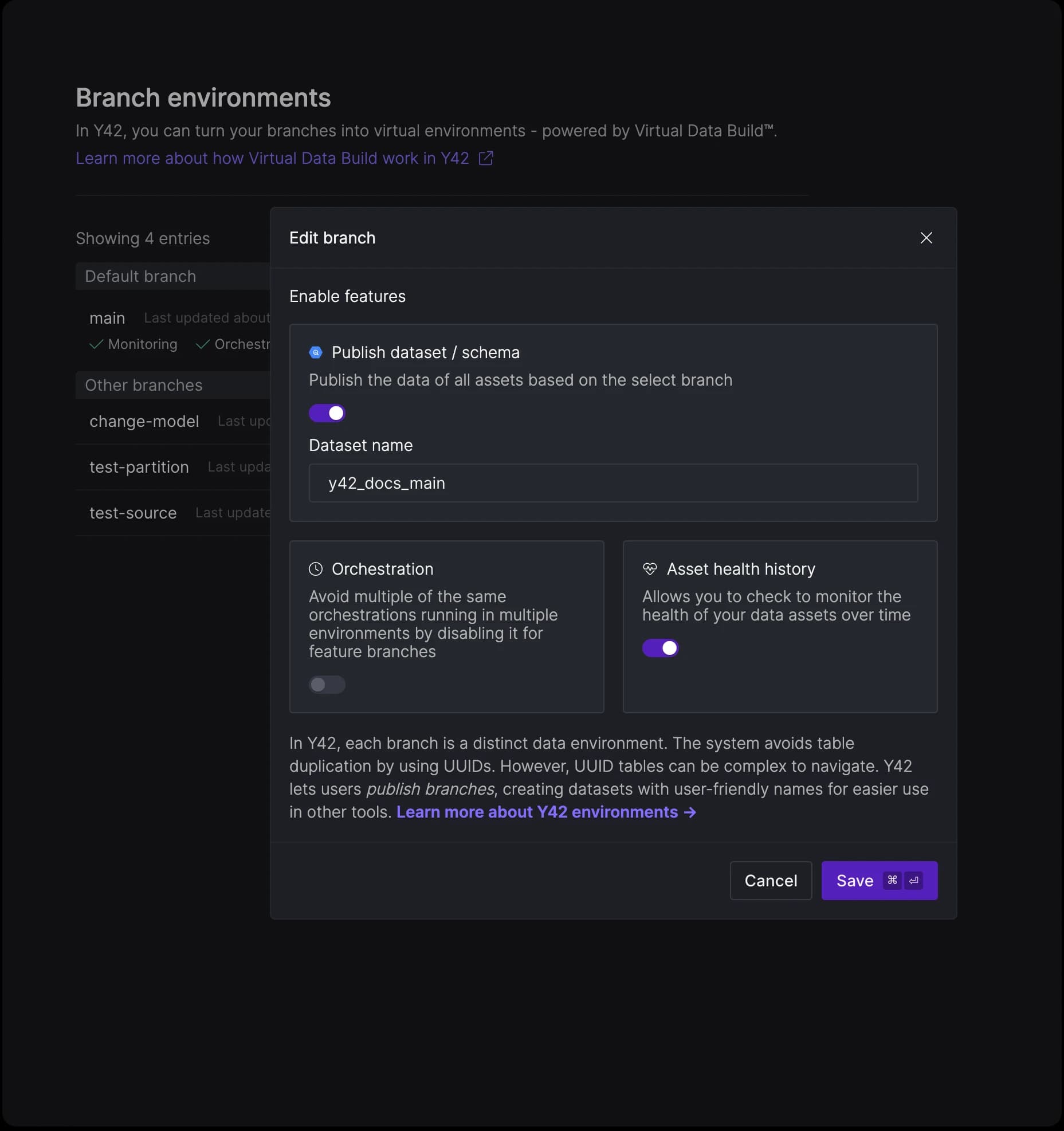 Once enabled, the features will be listed under each branch on the main Branch Environments screen.