Enforce Two-Factor Authentication (2FA)
If you check the box labeled Enforce Two-Factor Authentication, all users will be required to complete the 2FA set-up on their Y42 user account.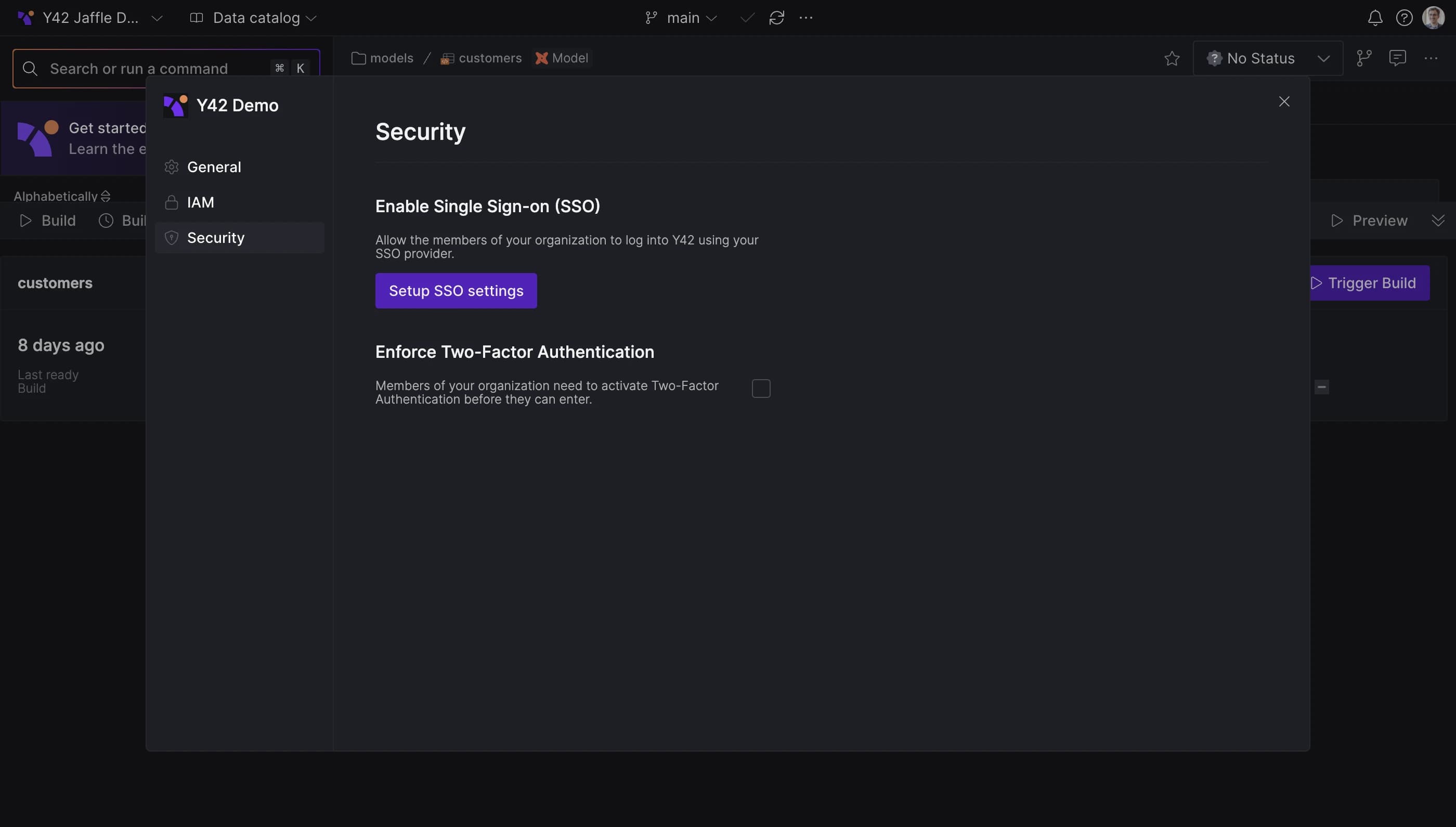 No users will be allowed to log-on if they haven't set-up 2FA.
Set-up a user account for 2FA
Any user will automatically be prompted to activate 2FA for their individual account.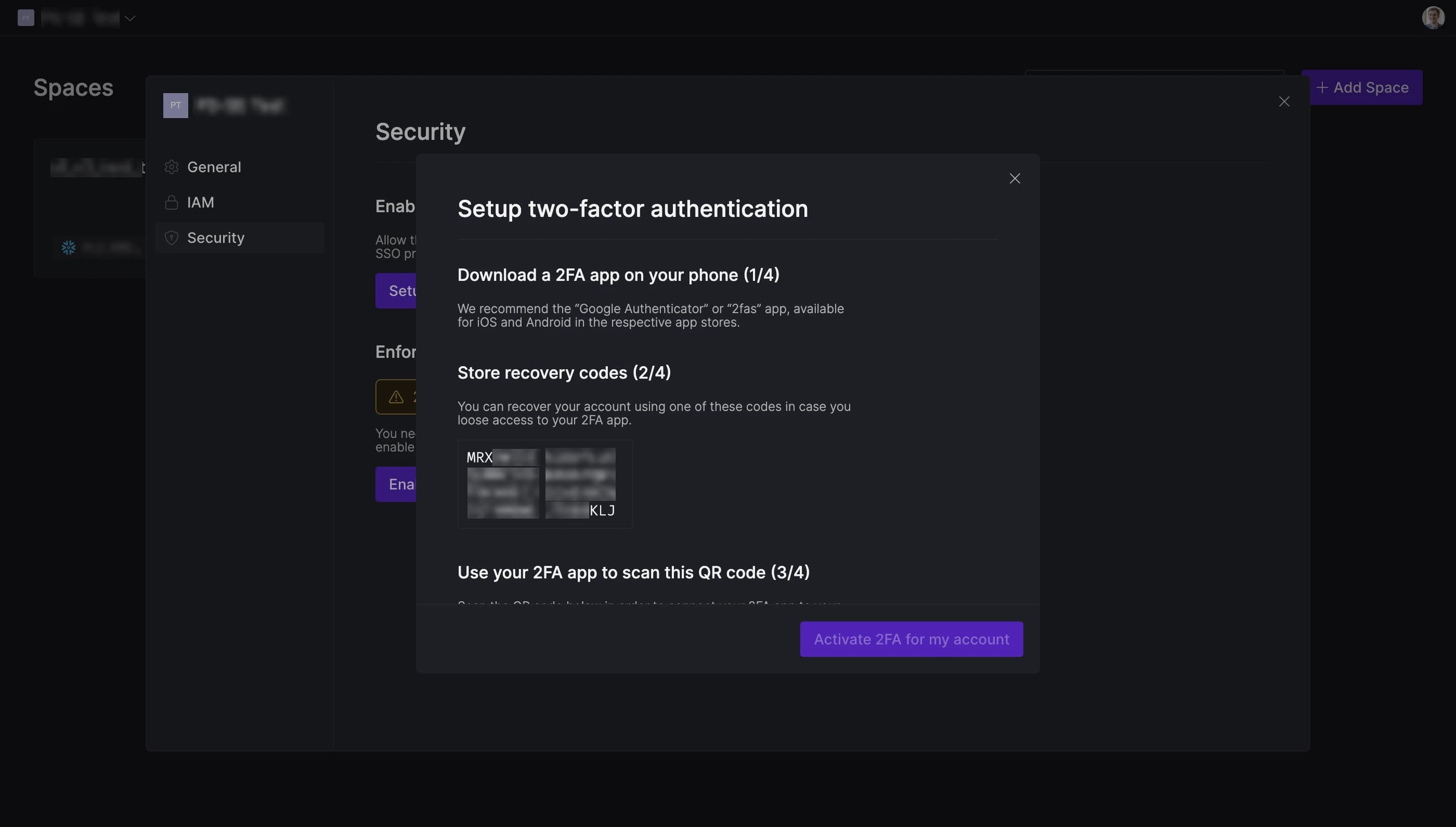 1. Download a 2FA app on your phone
We recommend the "Google Authenticator" or "2fas" app, available for iOS and Android in the respective app stores.
2. Store recovery codes
You can recover your account using one of these codes in case you loose access to your 2FA app.
You should copy and store these codes in a secure place.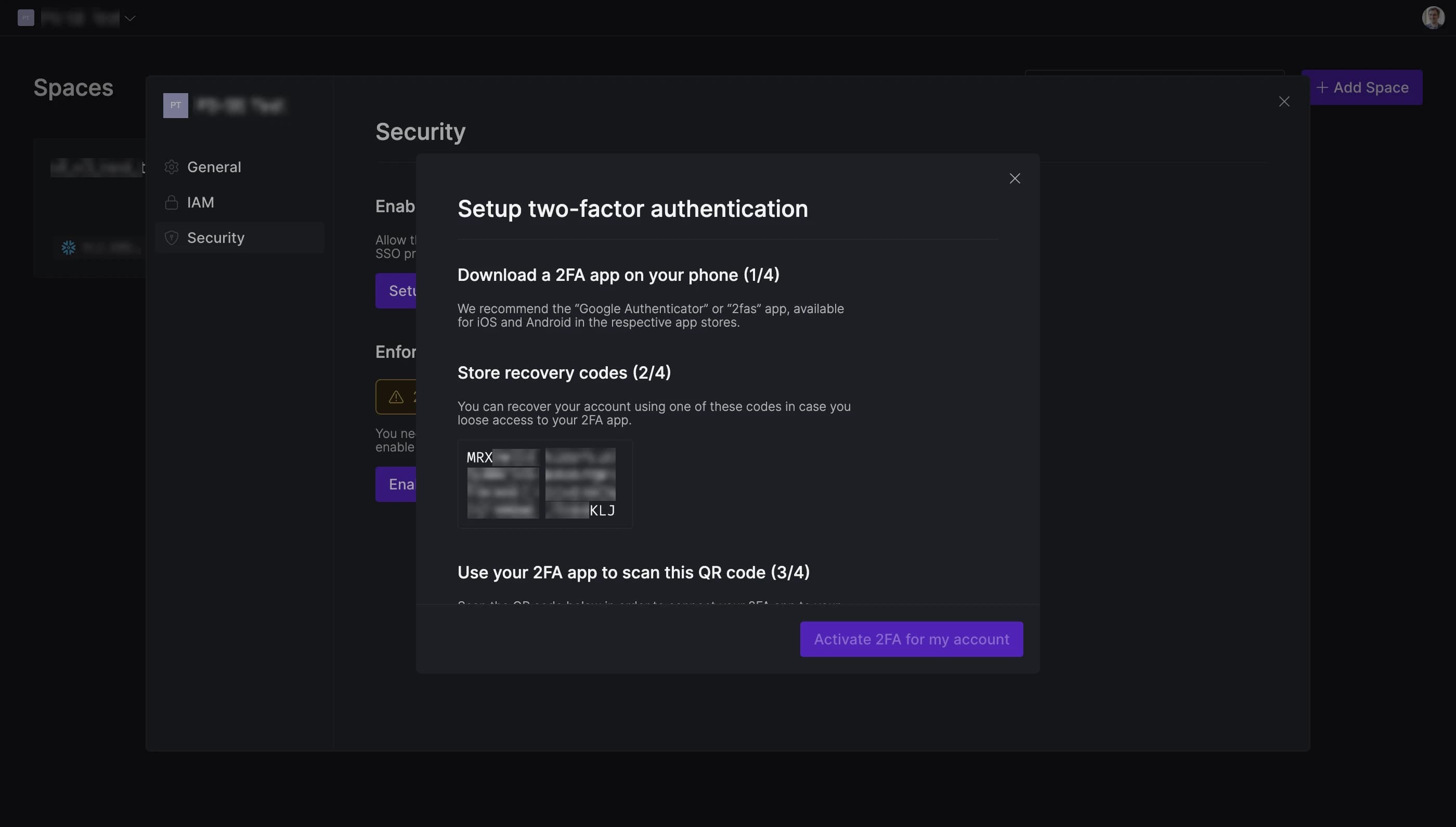 3. Use your 2FA app to scan this QR code
Scan the QR code displayed in the app in order to connect your 2FA app to your Y42 user account.
4. Enter the code shown and activate
Let your 2FA app generate an one-time-password as activation code and provide it in the Y42 app.
Once the activation code is confirmed, your user account is 2FA activated and is allowed to sign-in to the org that is enforcing 2FA.