Navigate the IDE
An overview of the Y42 platform's UI components.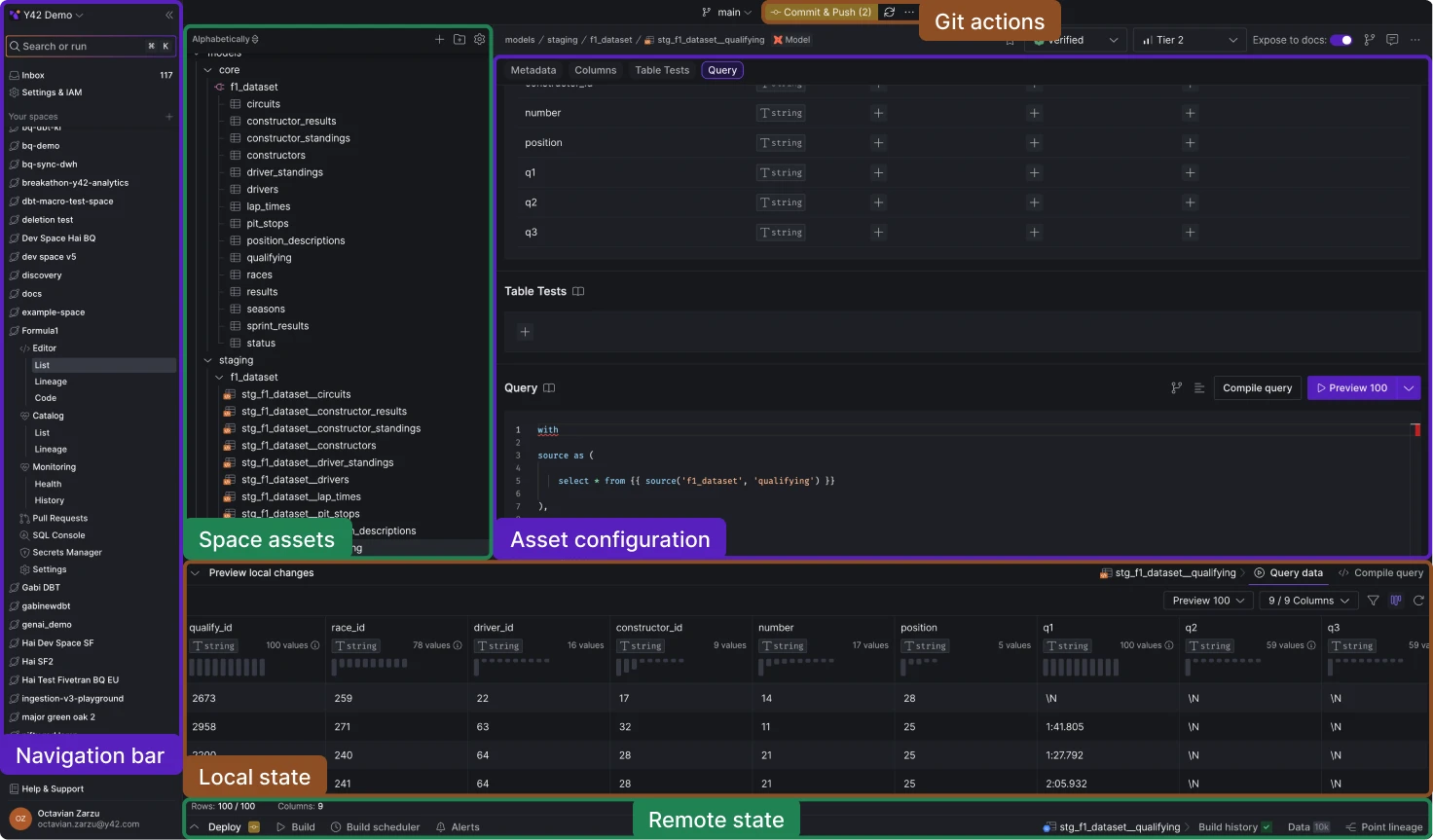 Overview
This page offers a look at navigating the Y42 IDE, covering everything from organizational settings to asset management and version control. Learn how to efficiently move through different spaces, manage your data assets, and make the most of local and remote states for your data workflows.
Navigation bar
Space assets
Asset configuration
Local state (uncomitted changes)
You can also preview and compile parts of the SQL queries as well.
Remote state (committed changes)
Git actions