Asset properties
Understand Y42 asset properties and types.
Base Asset Properties
All assets have five base properties. These properties are specified in a YAML configuration, except for data transformations which are expressed with a SQL query.
Asset type - models, sources or exposures
Name - Assets in a Y42 space share the same namespace. Each asset must have a unique name.
Tags, Descriptions and Metadata
Asset Types
There are three types of assets: source assets, dbt model assets, and exposures. All assets can be defined via UI or in code as showcased below.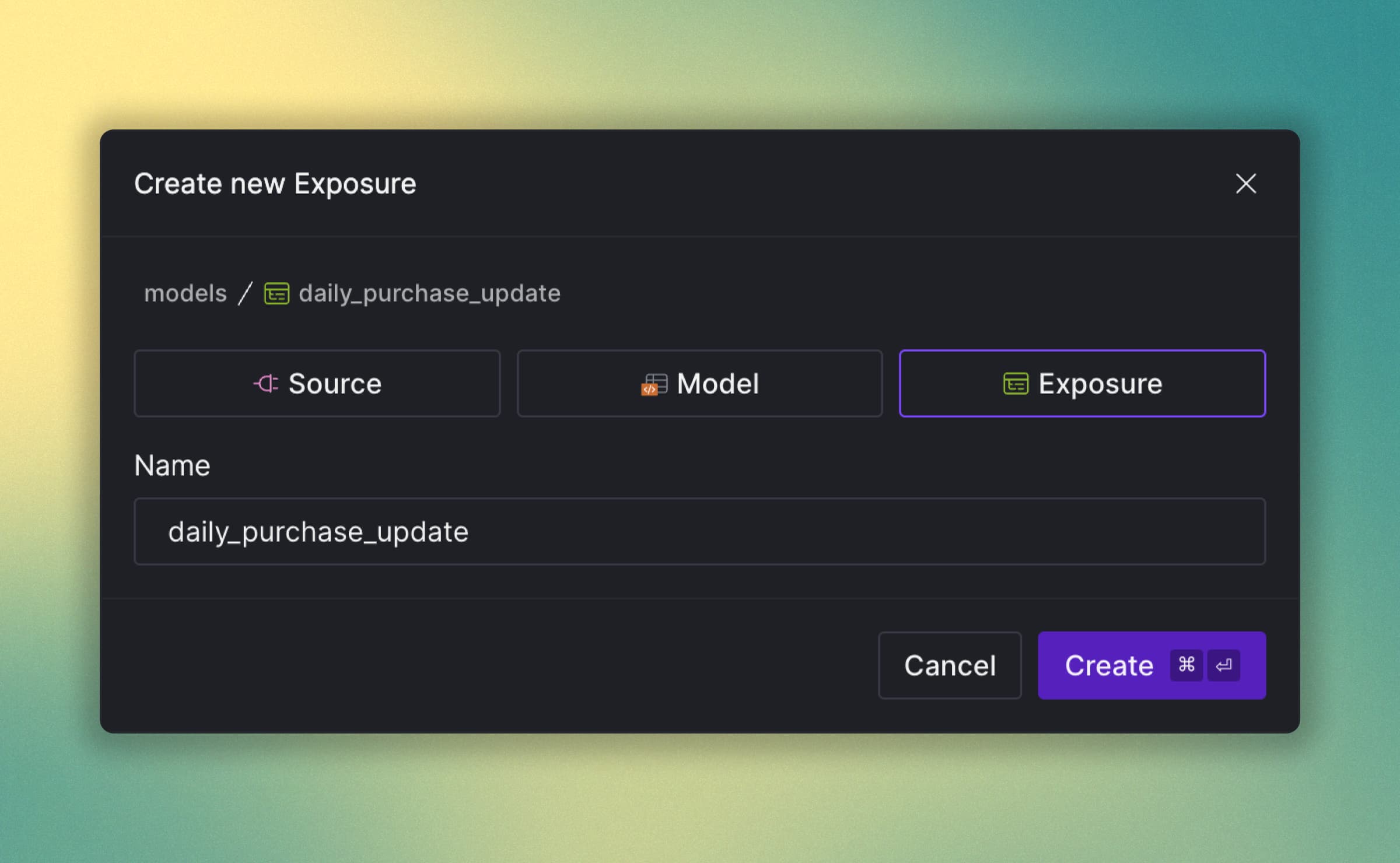 Source Assets
Source assets are typically used to ingest or reference data from external sources and persist it in a database. This allows you to easily access and transform the imported data so that it can be used for analysis. A source asset and its tables are specified in the source YAML file. You can also define its schema along with several other options.
Models / DBT Assets
dbt model assets are used to define data transformations that modify the imported data in some way. This could be done by applying filters, aggregations, or other types of manipulations on the source data. The transformed results are then persisted in a database and can be used for further transformation or analysis.
While all other assset configurations are defined in .yml files, modeling logic definitions are exceptions to the rule - they are stored in .sql files.
Exposures Assets
Exposures are data assets that reference to a downstream use of your project's data. This could encompass a dashboard, an application, a Python notebook, or a data science project. An exposure groups all relevant upstream assets together to define the data required for external use. By employing exposures, you can:
Group multiple assets together to assess whether all upstream dependencies have been refreshed for a specific exposure and effortlessly refresh the data if needed.
Provide additional context to external data consumers in the exposure data catalog pages.
daily_purchases_update.yml